As director of the first foreign film to win Best Picture at the Oscars, Bong Joon-ho is one of the most notable filmmakers of recent years. We've got the key parts of his career in 20 interesting facts about Bong Joon-ho.
Most of this director's acclaim rolled in with his most recent feature film, Parasite (2019), which made waves both at the box office and the Academy Awards. It's a fantastic film, but the truth is: Bong Joon-ho has been releasing cinematic masterpieces for the last two decades. They're all well-acclaimed on consensus website Rotten Tomatoes, and they've helped popularize South Korean films for American audiences.
Today, we're taking a look at 20 interesting facts about Bong Joon-ho.
---
1. Parasite Made Oscars History
In 2020, Bong Joon-ho took the Oscars by storm thanks to the work on his seventh feature film, Parasite (2019). It was the first South Korean movie to ever be nominated, and the first foreign-language film in general to win Best Picture.
It was also the first film from Asia to claim the Best Original Screenplay award. Statistics like these showcase its historical relevance in the cinematic stratosphere. And while it was lauded around the world, it will likely be remembered specifically for its winning streak at the Academy Awards.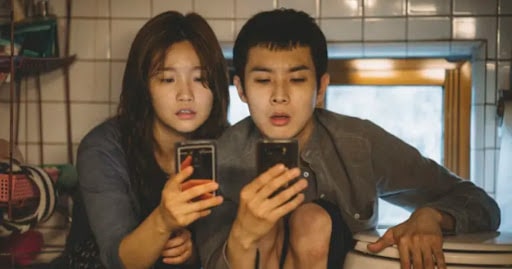 Park So-dam and Choi Woo-shik in Parasite
---
---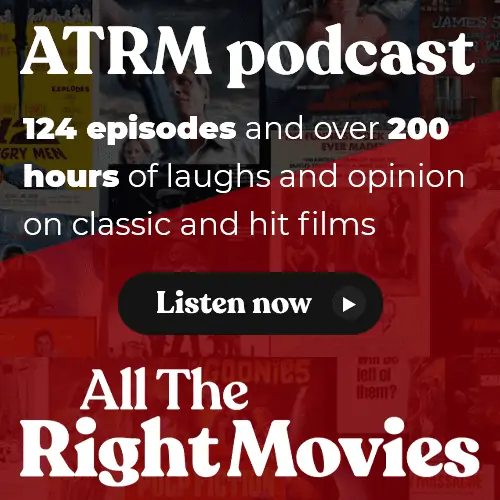 2. It Also Made Cannes History
In 2017, Joon-ho's feature Okja was screened in competition at the Cannes Film Festival. The highest prize thereof, the Palme d'Or, was awarded to a Swedish film called The Square (2017) by Ruben Östlund. However, in 2019, Joon-ho made history again with his seventh feature Parasite.
It won the Palme d'Or, becoming the first South Korean film in history to do so. And while that was undoubtedly a positive experience for the acclaimed writer-director, Joon-ho did have an unpleasant time one year at the French film festival.
The trailer for Parasite
---
3. One of His Films Was Booed at Cannes
Considering the response during the screening in 2017, Joon-ho had to have suspected that Okja was going to lose the 2017 Palme d'Or. Starring Tilda Swinton, Paul Dano and Ahn Seo-hyun, the film follows a girl who raises a giant, genetically modified pig.
During the screening at Cannes, the pretentious festival crowd booed the film. Not why you may think, though. They had nothing against the plot, or its characters and themes—their qualms revolved entirely around the fact that the movie was produced by Netflix. A bit more understandable, but still rather tasteless.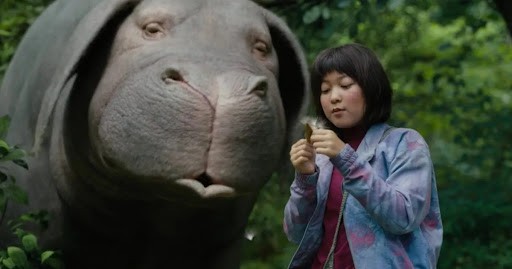 Okja and Mija, in Okja (2017)
---
---
4. A Statue Has Been Built of the Monster in The Host
Bong Joon-ho's 2006 monster movie made waves both with audiences in theaters and critics online. It remains one of his most popular films, and that's in large part due to the titular monster.
Comparing the process to that of directing an actor, writer-director Bong Joon-ho designed all of the creature's movements. A visual effects shop called Weta Workshop created the general design of the creature, and in 2015, a commemorative statue of the monster was built and positioned along the Han River.
The theatrical trailer for The Host
---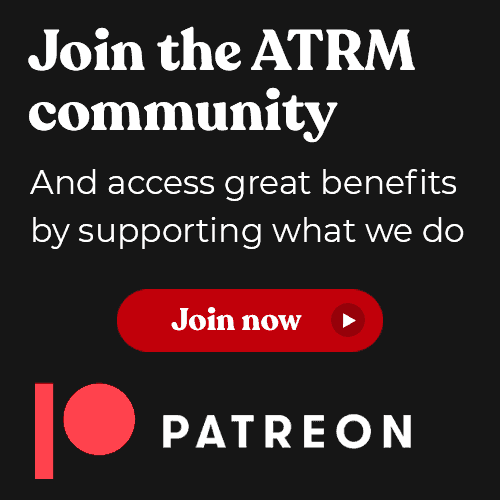 5. The Memories of Murder Script Has a Story
Much like the film itself, the script for Memories of Murder (2003) features a story in itself. Every writing project has its share of inspiration, and for Joon-ho, that was a comic book known as From Hell, written by Alan Moore and Eddie Campbell.
After conceptualizing the screenplay, Bong Joon-ho conducted six months of research before ever writing a line of the film. After his studies were complete, likely regarding the real-life murders along with criminal law in South Korea, it took Bong another six months to write the script. One year later, his second film was ready to shoot.
The man himself – Bong Joon-ho
---
6. There's Also a Story Behind the House in Parasite
Assuming most readers have seen the film—and if not, then go watch it, like, as soon as possible—plot details will for the most part be bypassed. However, it's worth noting that a majority of the film takes place in the household of the Park family. While the set was built from scratch in real life, the house in the movie was said to be designed by Namgoong Hyeonja, a fictional architect.
It's also worth noting Bong Joon-ho sketched the essential structures for the house. It's even been mentioned that an architect who was approached by the film's production designer said, "No idiot would build houses this way. This is ridiculous."
Bong Joon-ho on Parasite
---
7. He Writes Everything He Directs
He's directed seven feature films, and he owns screenwriting credits for each of them. He's an auteur, establishing unique aesthetics that overlap throughout his filmography. His films shift tones frequently, with interspersed dark humor and thematic emphasis on prevalent social issues.
Parasite won Best Original Screenplay at the Academy Awards, while Memories of Murder won in the same category at the Korean Film Awards. His next script is bound to make critical waves as well.
A still from Memories of Murder (2003)
---
8. He Started Out In Various Filmmaking Capacities
Fresh out of film school in the mid-1990s, Bong worked on several small productions as both a cinematographer and a lighting technician. He also has several co-screenwriting credits from that time period, and one as a co-director.
This undoubtedly gave him an upper hand when his directorial debut came around in 2000. He still works in several roles to this day. Whether he's writing, directing, or producing his films, Bong Joon-ho is a jack of all filmmaking trades.
Interviewed about Parasite
---
9. His Second Film is Based On True Events
Memories of Murder in 2003 chronicles three detectives attempting to solve the heinous crimes of a serial killer. It's based on South Korea's first confirmed serial murders, which took place in Hwaseong, Gyeonggi Province from 1986 to 1991.
It was also adapted from a 1996 stage play called Come to See Me by Kim Kwang-rim. Though Bong's screenplay is vastly disparate from the play, this is technically his first adaptation. It would not be his last.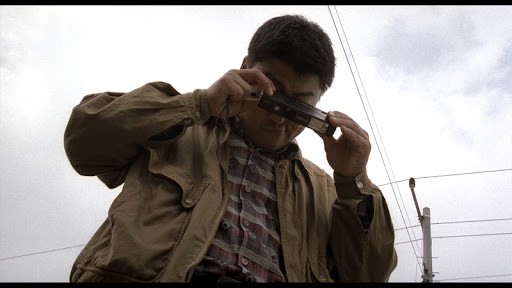 A still from Memories of Murder (2003)
---
10. Snowpiercer is Based on a French Graphic Novel
Memories of Murder in 2003 was adapted from a stage play by Kim Kwang-rim called Come to See Me. That marked the first time Bong adapted material from another medium, and the second instance came in 2013 by way of Snowpiercer.
Based on a French graphic novel from 1982 called Le Transperceneige by Jacques Lob, Snowpiercer is the most action-oriented movie that Bong Joon-ho has made, bar none. It stars Chris Evans and Tilda Swinton with a wild premise for the plot, and it will definitely appear again later on in the list.
The theatrical trailer for Snowpiercer
---
11. He's Collaborated Four Times With Song Kang-ho
Their first collaboration came with Memories of Murder in 2003, and off the bat, it put them both on the map. They teamed up soon after for Bong Joon-ho's third film, The Host (2006). Both of those were starring roles, and the two became quickly associated with one another.
They took time off of their partnership for Bong's fourth film, but Song Kang-ho provided a supporting performance for the ages in Snowpiercer (2013). Their most recent collaboration of course came in 2019 with Parasite, and it could very well be their best. Here's hoping they have another project left in them.
Also, it's worth noting that Joon-ho co-wrote the script for a movie called Antarctic Journal in 2005, which starred Song Kang-ho.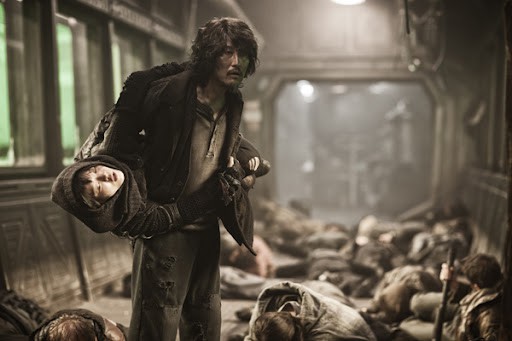 A still from Snowpiercer (2013)
---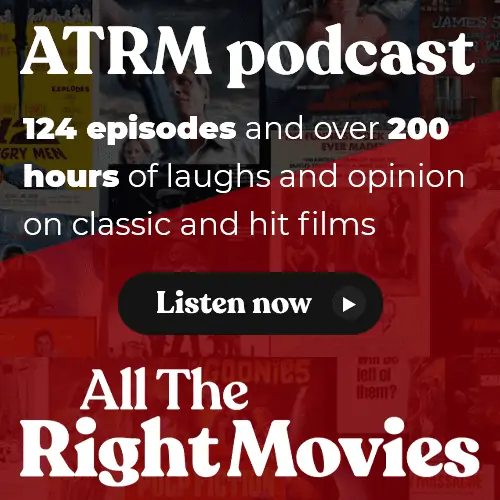 12. He's Written Two Films He Didn't Direct
Antarctic Journal released in 2005, and it starred Joon-ho's most frequent collaborator Song Kang-ho, as we just found out. It follows Kang-ho's character leading a polar expedition as they struggle their way to the pole of inaccessibility. It made waves neither at the box office nor with critics, but it's a notable release nonetheless.
Bong Joon-ho then helped co-write Shim Sung-bo's 2014 release Sea Fog. And, for what it's worth: Shim Sung-bo helped co-write Bong Joon-ho's second feature, Memories of Murder in 2003. The work of this screenwriting team is nearly unmatched in South Korean film history.
Trailer for Antarctic Journal
---
13. Four of His Works Are Among the Highest Grossing in South Korean History
Joon-ho is tied with two other directors—Kim Yong-hwa and Choi Dong-hoon—for most films in the top 100 highest-grossing in South Korean history. Memories of Murder (2003), Joon-ho's second feature, comes in at #78. Meanwhile, The Host (2006), Snowpiercer (2013) and Parasite (2019) are #19, #23 and #20, respectively.
Coincidentally, all four of those films are also his four collaborations with Song Kang-ho. They truly shine when they're working together, and the South Korean audience knows it.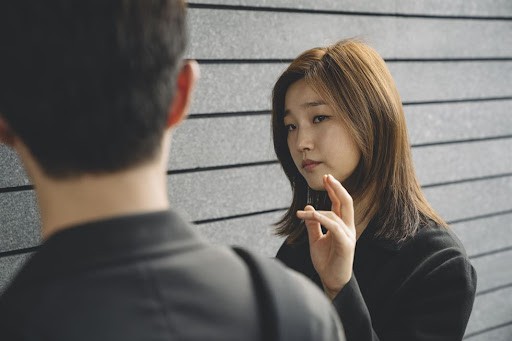 Still from Parasite (2019)
---
14. Martin Scorsese Was a Major Influence
As is with many other filmmakers across the world and through the generations, Bong took massive inspiration from American director Martin Scorsese. At the 92nd Oscars, Bong quoted Scorsese, gave him a shoutout and sparked a standing ovation from the crowd for the American filmmaking legend.
It's worth nothing that Scorsese was also in the running that year for Best Picture and Best Director for The Irishman (2019). Which, honestly, just makes it even cooler that Bong shouted him out.
Bong Joon-Ho wins at the 2020 Oscars
---
15. He's Made Acting Cameos in Other Films
While a lot of writer-directors like Quentin Tarantino, Alfred Hitchcock and Woody Allen often appear in their own films, Bong has stayed put behind the camera for all of his feature works. However, he has appeared in three other films from South Korea.
The first was with No Blood No Tears (2002), followed by Then Crush and Blush (2008) and Doomsday Book (2012). None of those works were quite as popular as his own, but few South Korean films are.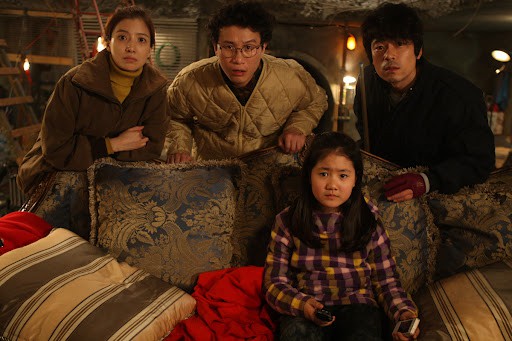 Still from Doomsday Book (2012)
---
16. He's the Executive Director for Snowpiercer (TV Series)
Since 2020, he's been credited as a producer for the Snowpiercer television series. Obviously based on his film of the same name from 2013, which is in turn based off a French graphic novel, the Snowpiercer series was actually in development hell until 2019.
The fourth season has wrapped filming, but there's heavy speculation that the series will end therewith. Which makes sense. The second seasons received much better ratings than the first, but the third season saw a drastic dip in quality that put the nail in the coffin. Here's hoping this train can get back on track.
Snowpiercer Season 1 trailer
---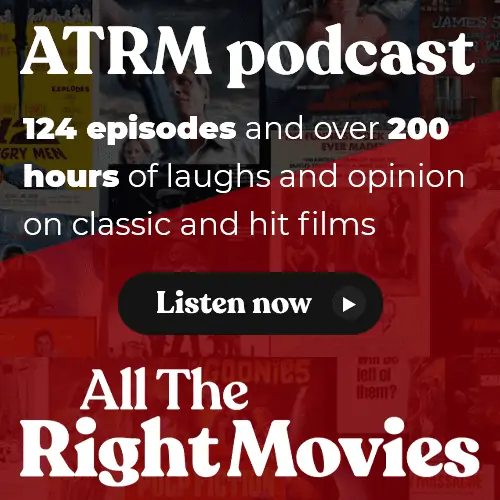 17. Two of His Films are in English
Snowpiercer (2013) is mostly in English, with Korean here and there, like from Song Kang-ho's character Namjoong Minsing. In the end, though, almost 85% of this action-thriller's dialogue is spoken in English—quite the anomaly for a Bong Joon-ho film.
Okja (2017) is also mostly in English, with plenty of Korean from the lead actress, Ahn Seo-hyun. And with the details of his upcoming film already out in the wild, we know it will be in English as well. It's becoming a common trend for the director.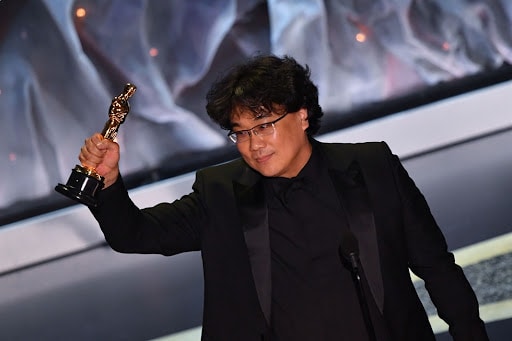 Bong Joon-ho wins at the Oscars
---
18. A Few of His Films Are Inspired by His Life
When Bong Joon-ho was a child, he once found a dead dog on the roof of the apartment complex in which his family lived. This experience gave him the idea for his debut film, Barking Dogs Never Bite in 2000. However, it wasn't the only film that took inspiration from his own life.
While in high school, Bong tutored a boy from a rich family. This is directly in line with the plot from his most recent film, Parasite (2019). And, it's worth noting that he grew up near the Han River, where the majority of his third film, The Host (2006) is set. He even got the idea for a giant monster living in the river after reading an article in a newspaper about a giant catch by a fisherman.
Theatrical trailer for The Host
---
19. He Served a Two-Year Term in the Military
Thanks to the Conscription in South Korea, all male citizens must perform compulsory military service if they are between the ages of 18 and 35. In 1992, when he was 23, Bong served two years in the South Korean military before returning back to his college campus.
And when he got back, his focus shifted completely back to filmmaking. Let's be glad his service only lasted two years.
---
20. He Started a Film Club in College
After returning to college from a two-year military service, Bong Joon-ho co-founded a film club called "Yellow Door." He made his first films here, mostly shorts in 16 mm film. He did also create a stop motion picture during this time period, though, and it was called Looking for Paradise.
This was also the period in which Bong studied films himself, like those from Martin Scorsese. And, it's not confirmed, but there's seemingly a documentary in production called "Yellow Door: Looking for Director Bong's Unreleased Short Film." It would explore the director's early days as a filmmaker, and would be a warm welcome by his fans.
Talking about the original ideas for Parasite
---
Did You Know These Facts?

Which one was the most interesting? Let us know in the comments, be sure to share the list on your social media platforms, and as always, thanks so much for reading our 20 facts about Bong Joon-ho. Please share on your social media platforms, and subscribe to our YouTube channel for lots of great video content.
---
The beginning of a beautiful friendship
Stay up-to-date with all things All The Right Movies by signing up for our e-newsletter.