Hollywood stars have been involved in some of the biggest scandals in tabloid history, and perhaps none more so than Lana Turner. The events that unfolded around Turner, her lover, and her daughter in 1958 sparked an unprecedented media frenzy and are a story of love and tragedy.
In the 1940s and 1950s, Lana Turner was one of the most famous actresses in the world and at the forefront of Golden Age Hollywood. Known mainly in film for her immense beauty and on-screen charisma, Turner's personal life was marked by scandal and tragedy. At the centre of Turner's legacy as one of Hollywood's most controversial figures is April 4th 1958. That night, at Turner's Beverly Hills home, her lover – mobster Johnny Stomponato – was killed when Turner's daughter, 14-year-old Cheryl Crane, stabbed him to death with a kitchen knife. This is the story of the scandal that rocked Hollywood.
---
---
The Beginning
Lana Turner was born as Julia Jean Mildred Frances Turner on February 8th, 1921, in Wallace, Idaho. Her father, Virgil, was a miner. Finding work difficult to come by, moved the family to San Francisco when Lana was still a child. It was there, while sipping soda in the Top Hat Malt Shop with her mother, that 16 year-old Lana was discovered by a Hollywood talent scout. Offered a screen test that she passed effortlesly, young Lana signed a contract with MGM, one of the biggest film studios in the world at the time.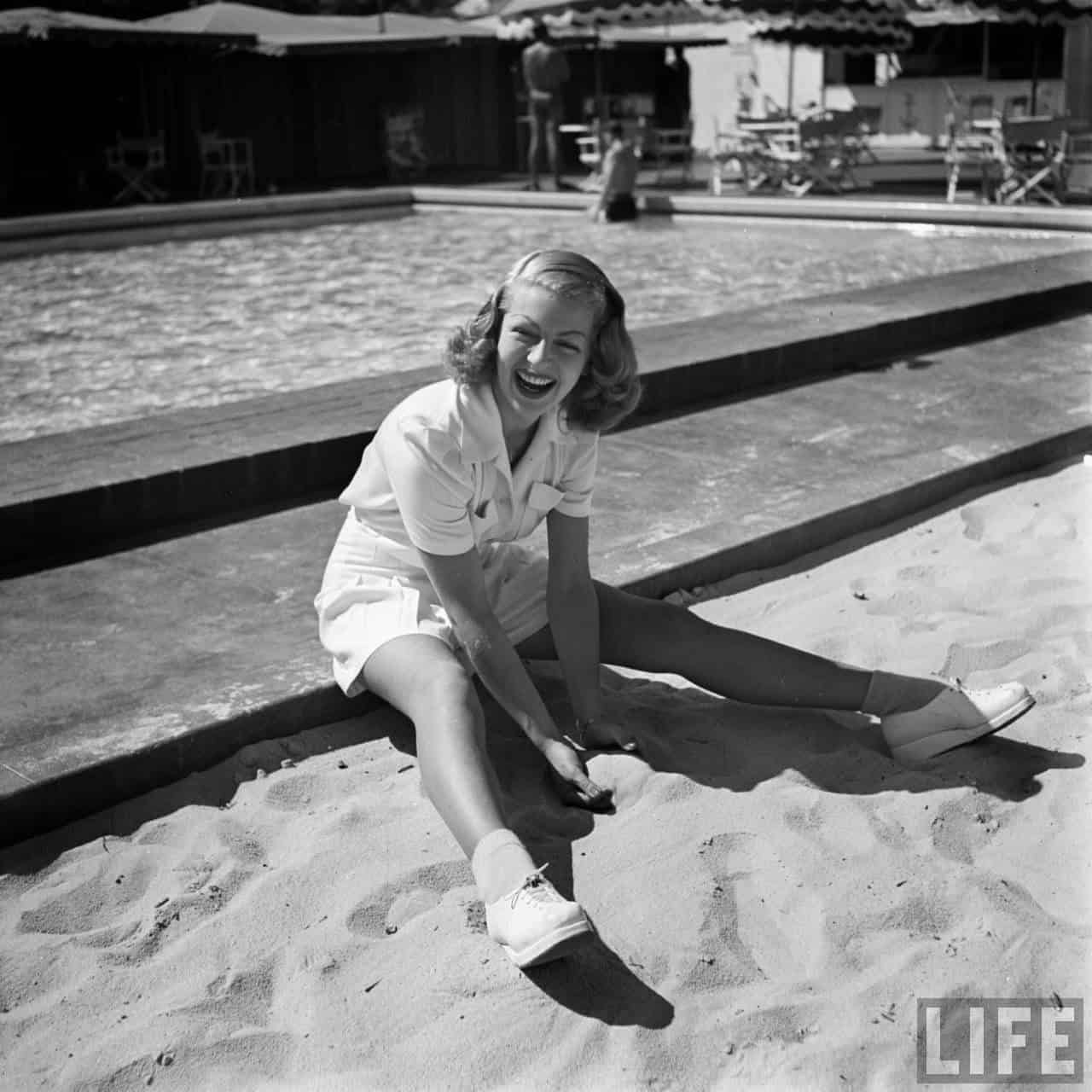 Teenaged Lana – destined for Hollywood stardom
---
Starting out in small roles, Turner quickly climbed the Hollywood ranks. In 1941, she appeared in Ziegfeld Girl alongside huge stars Judy Garland and Hedy Lamarr. Then, in 1946, her breakthrough came when she starred in film noir classic The Postman Always Rings Twice. Turner played a dangerous femme fatale who becomes involved in an illicit affair with a drifter, played by John Garfield. Now considered one of Turner's defining roles, The Postman Always Rings Twice was a huge commercial success. It established Turner as one of Hollywood's leading actresses of the era. And it also cemented her status as a sex symbol, shaping her image as an alluring figure to the public.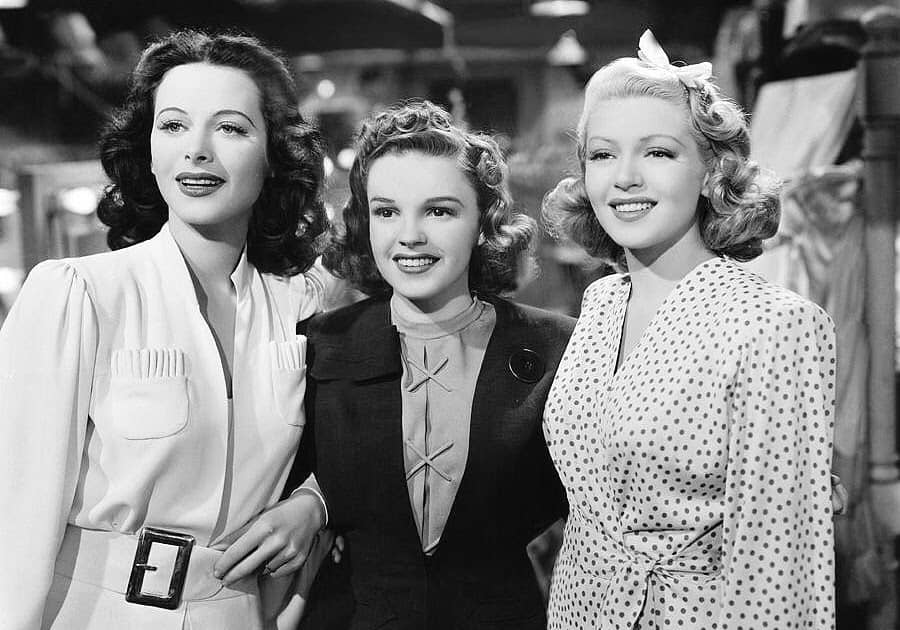 Promo shot for Ziegfield Girl – Hedy Lamarr, Judy Garland and Lana Turner
---
---
The Mobster
Turner was just 36 in 1957 but had already been married 5 times to 4 different men. It was at this time that, according to reports, she met Johnny Stompanato at a Hollywood party, introduced by friends. Associated with illegal gambling, Stomponato was a controversial figure in Hollywood with connections to several criminal figures in Los Angeles. He was known to have worked as an enforcer for mobster Mickey Cohen, one of the most prominent figures in the Los Angeles underworld during the 1940s and 1950s.
Despite his reputation, Turner became infatuated with Stompanato and began a tumultuous affair with him. Their relationship was marked by jealousy, fights and, at its worst, physical abuse. Stompanato was known to be possessive, controlling and violent, often threatening Turner and her family. One time, Stomponato turned up on the set of Turner-starring Another Time, Another Place (1958). He allegedly pointed a gun at Turner's co-star, Sean Connery.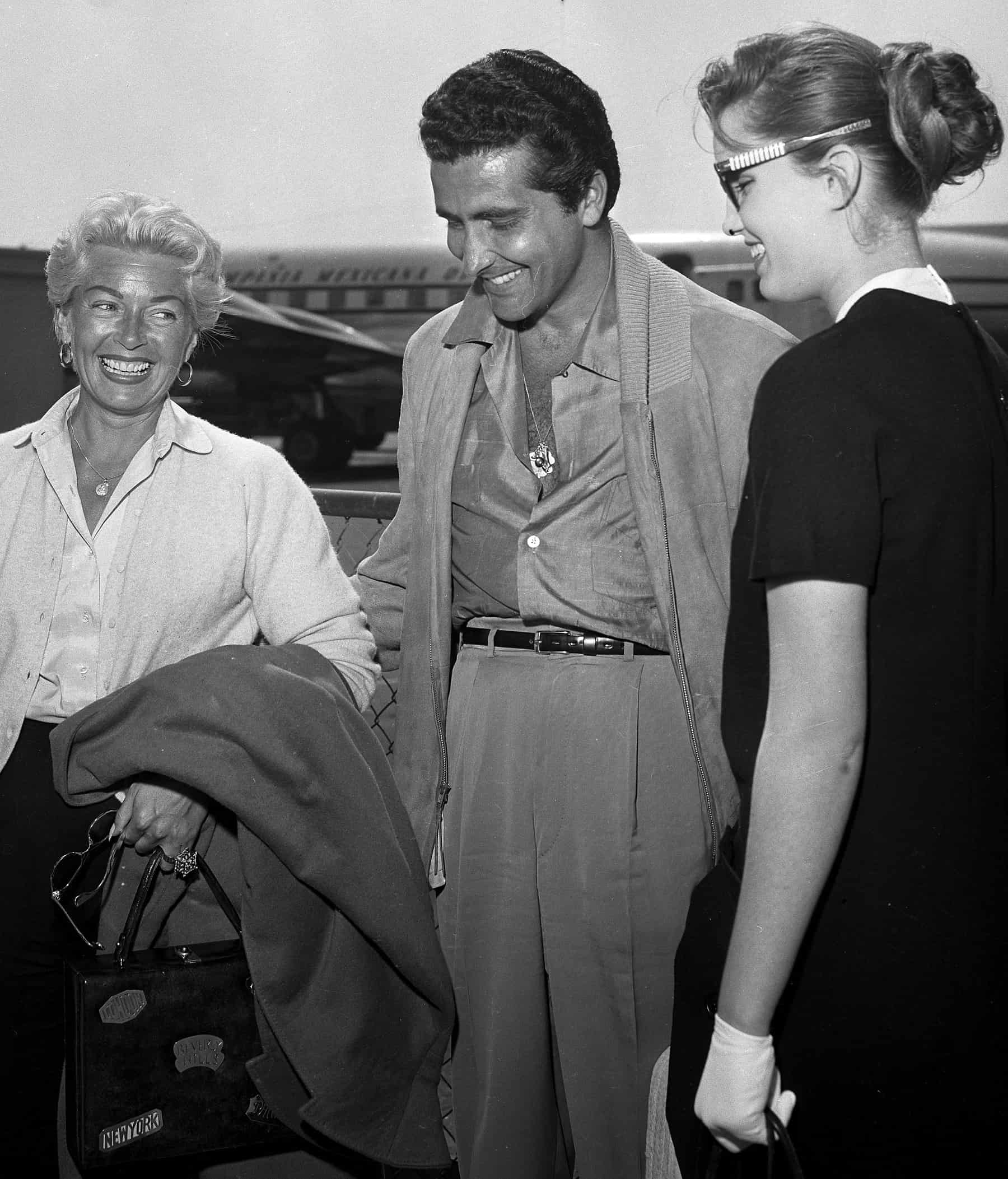 Lana Turner, Johnny Stomponato and Cheryl Crane
---
---
The Murder
Things came to a head on the fateful night of April 4th, 1958. What exactly happened that evening has been subject of debate and speculation for decades. However, according to the testimony of Turner's daughter, Cheryl Crane, the following events unfolded.
Having spent the evening at Turner's Beverly Hills mansion, a heated argument broke out between Lana and Stomponato. Stompanato was angry because he believed that Turner was seeing other men. Turner was upset because she had discovered that Stompanato had been involved in illegal activities, having promised he would stop. During the argument, Stompanato became physically violent towards Turner and attacked her with a leather belt. Cheryl Crane was also in the house at the time, and heard the altercation taking place.
Coming downstairs, Crane saw Stompanato attacking her mother and yelling that he was going to kill her. Believing Stomponato was capable of carrying out his threat, Crane dashed to the kitchen. She picked up a knife and plunged it into Stomponato's stomach. He was rushed to the hospital but died a short time later from his injuries.
The press went into frenzy. Coverage surrounding the case was intense and sensationalized, making it one of the most widely reported events in Hollywood history. The story dominated the news cycle, with newspapers and tabloids running constant front-page stories and headlines about the murder. Media coverage focused on the salacious details of Turner and Stompanato's relationship. Then, when Cheryl Crane was arrested and charged with murder, the response bordered on hysteria.
---
---
The Trial
In a highly publicised trial, the defence argued that Crane's actions were justified under the doctrine of, "imperfect self-defense." This allows for use of lethal force where a person reasonably believes they are in danger of serious harm. The defence also argued that Stompanato was a dangerous and violent man who had a history of abuse towards Turner. The prosecution contended that Crane had intentionally stabbed Stompanato with a premeditated plan to kill him. They further argued that Turner may have orchestrated the whole event in order to avoid murder charges herself.
Ultimately, the jury accepted Crane's testimony and the defence's arguments. They found her not guilty and acquitted her of all charges.
The intense media scrutiny of the case continued for years afterwards. Both Turner and Crane were followed by paparazzi and reporters wherever they went. The case became a symbol of Hollywood excess and the dark underbelly of the entertainment industry. It also had a devastating impact on the public perception of Turner's career and personal life. Her reputation was tarnished, and she struggled to find work in Hollywood. She attempted to distance herself from the scandal by marrying businessman Fred May, but the marriage was short-lived. Turner later married and divorced several more times, but her career never fully recovered. She continued to act, but her roles were often limited to B-movies and television shows.
Cheryl Crane's involvement in the scandal also had a lasting impact on her life. Just 14 at the time, she later struggled with alcoholism and addiction and had a tumultuous relationship with her mother. However, the two eventually reconciled, and Crane became an advocate for LGBT rights. She wrote a memoir about her life – Detour: A Hollywood Story – which details the Stompanato scandal.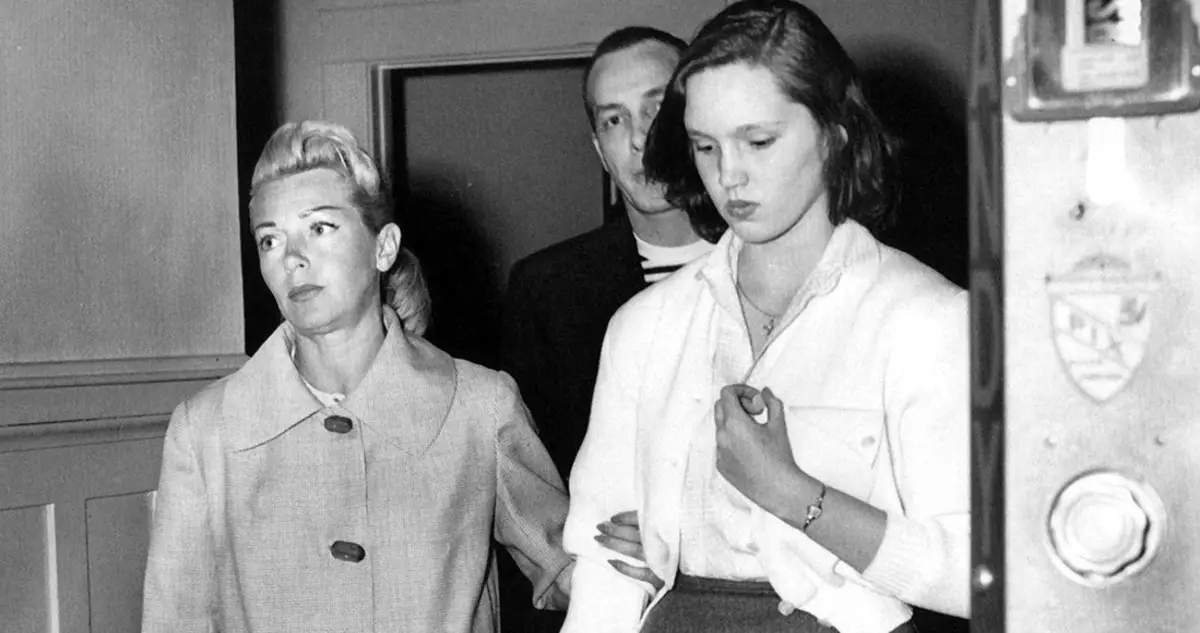 Lana Turner and Cheryl Crane leaving a Los Angeles police station
---
---
The Legacy
The legacy of the events goes beyond the lives of those involved. It was a pivotal moment in Hollywood history, marking a turning point in the media's relationship with celebrities. From then on, paparazzi and tabloids would become increasingly aggressive in their coverage of and intrusion into stars' personal lives.
The scandal also had a lasting impact on the portrayal of women in Hollywood. Turner's testimony revealed the extent of Stompanato's abuse, and her struggle to break from the relationship resonated with many women. The scandal brought issues of domestic violence and toxic relationships to the forefront of public consciousness. And it sparked conversations about the portrayal of women in Hollywood and society as a whole.
The story of Lana Turner, Johnny Stompanato, and Cheryl Crane can be seen as a cautionary tale. A tale of the pitfalls of fame and potential price of celebrity. It is a story of abuse, tragedy, and the life-changing consequences of one violent night. While the scandal may have forever tarnished Turner's legacy, it arguably brought important issues to light. Conversations were sparked in Hollywood that continue to this day. The scandal serves as a reminder of the power of the media as well as the importance of standing up against abuse and violence. And, ultimately, as testament to the resilience of the human spirit.
---
The beginning of a beautiful friendship
Stay up-to-date with all things All The Right Movies by signing up for our e-newsletter.