The Long Good Friday exploded onto screens in 1981 after post production troubles delayed its release by 2 years, boasting an all star cast of future British TV talent and two of England finest performers, Bob Hoskins and Helen Mirren. Directed by John Mackenzie, Hoskins stars as Harold Shand, the London kingpin who's organisation crumbles in one Easter weekend at the hands of an unknown and unseen enemy.
ATRM are here to have a bit more than a hotdog as we bring you the full behind the scenes story of The Long Good Friday.
Watch the video now for the All The Right Movies analysis of The Long Good Friday. For more great video content, movie analysis and Top 10 movie lists, subscribe to our YouTube channel.
---
Subscribe to our YouTube channel
---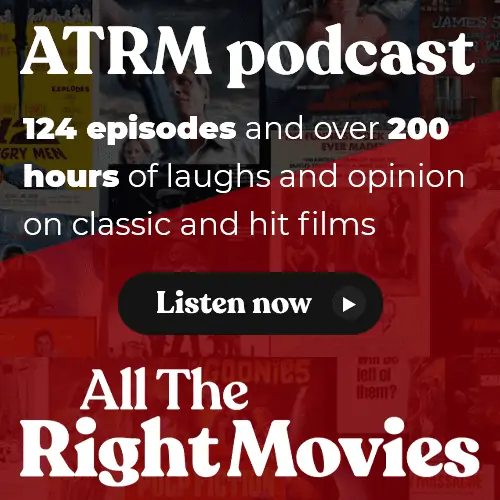 Do you agree with our deep-dive? Do you like The Long Good Friday, or think it's overrated? Let us know by heading over to YouTube and leaving a comment. And, subscribe for more All The Right Movies videos.
The beginning of a beautiful friendship
Stay up-to-date with all things All The Right Movies by signing up for our e-newsletter.