A decades-old screenwriting Oscars record is possibly about to be toppled. Jonah Rice is here to tell the story.
There are a few records at the Oscars that permeate their way into the public headspace. Walt Disney has more awards than anyone with a whopping twenty-two. Daniel Day-Lewis has the most wins for an actor with three. Katherine Hepburn triumphs over thespians of either gender with four victories for acting. You might even know that Woody Allen sits atop the Original Screenplay throne with sixteen nominations and three wins. However, there's a lesser-known record for writing that deserves some recognition.
One man currently holds the Oscars record for Best Adapted Screenplay at the awards. At least, with regard to nominations. Known for Sunset Boulevard (1950) and The Apartment (1960), Billy Wilder received more nominations for Best Adapted Screenplay than anyone, with seven. However, a scriptwriter and (occasional) director named Eric Roth is rapidly closing the gap.
The trailer for Dune
---
Eric Roth
His most recent nomination came with Dune in 2021. Overall, the movie won six Oscars from ten nominations. Therefore, I'd say the sequel's script is a lock for 2023. If not, though, Roth has a secret weapon: a script for Martin Scorsese's upcoming crime drama, Killers of the Flower Moon (2023). If he gets a nod for either script, he'll be tied with Wilder at seven.
And considering the other frontrunners for the record—Richard Brooks with five nominations, John Huston with six, and even the current holder, Wilder—are sadly no longer with us, Roth would be putting himself far ahead of his contemporaries. The closest living filmmakers that could reach seven nominations are Steven Zaillian and the Coen Brothers. However, they only have four, and they're all in their late sixties.
That said: at 77, Roth isn't getting any younger himself. His first nomination came in 1994 with the famous Forrest Gump (1994), for which he won. He hasn't been awarded Best Adapted Screenplay since, despite the five other nominations. Although, it's not like Wilder was winning all of his awards either. Of his seven nominations, he only won for The Lost Weekend in 1945. However, Wilder also had a deep history in the Best Original Screenplay category, with two wins out of four acknowledgments.
Official trailer for Billy Wilder's The Apartment
---
The Numbers
So, while Wilder will go down as the more dynamic and, frankly, more talented screenwriter, Roth may go down as the king of adaptations. On top of Dune and Forrest Gump, Roth's four other Oscar-nominated screenplays are also the tip of the spear. The Insider in 1999, Munich in 2005 and The Curious Case of Benjamin Button in 2008 were all nominated. After that, he went on a bit of a skid. His next dog wouldn't race in the Oscars until 2018 with A Star is Born.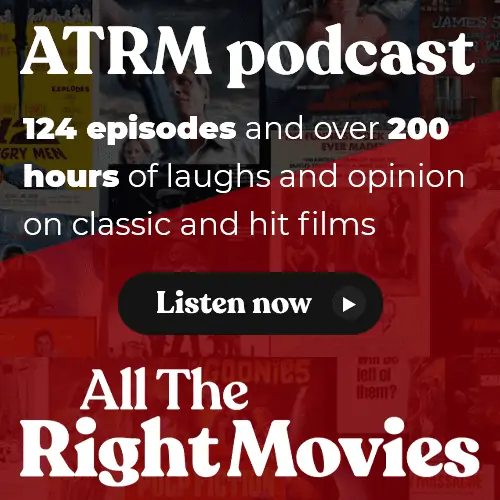 ---
---
Considering their win percentage, one could argue that someone like Francis Ford Coppola or Alexander Payne has a better track record for adaptations. Along with Joseph Mankiewicz, Christopher Hampton, Ruth Jhabvala and Robert Bolt, they all have three nods with two wins. That's a 66.67%-win record compared to Wilder's 14.29% and Roth's 16.67%.
A guy named Mario Puzo is also tied with that long list of names with two wins. Here's the thing, though: he has a 100%-win rate. The two screenplays he was nominated for actually won—The Godfather (1972) and its Part II (1974) follow-up.
Mario Puzo at the 1975 Oscars
---
The 2024 Oscar Race
If either of Roth's scripts are nominated next year—which, nine out of ten times either of them would be—he ties the record at seven. But if either of them comes out victorious, he'll be tied for wins as well. Considering his win rate it appears unlikely that he'll pull off both feats. But when perusing his competition next year, I can't muster many adaptations that can contend with him.
Two Stephen King works will be turned into movies: Salem's Lot (again) and The Boogeyman (yeah, again). There's also a comedy-drama written and directed by Aziz Ansari called Being Mortal starring himself, Bill Murray, Seth Rogen and Keke Palmer. However, production is currently suspended due to a complaint of inappropriate behavior against Murray. There's no telling what will happen there.
Christopher Nolan's anticipated biographical drama Oppenheimer (starring Cillian Murphy in the titular role) is slated to release on July 21st of next year. Based on American Prometheus: The Triumph and Tragedy of J. Robert Oppenheimer by Kai Bird and Martin Sherwin, his next film will undoubtedly make waves both with critics and at the box office. It's also likely the sharpest sword that Roth will have to cross if he hopes to come out victorious.
The trailer for Christopher Nolan's Oppenheimer
---
To the Finish Line
However, Nolan—known for his Dark Knight trilogy (2006-2012) and mind-bending sci-fi projects like Interstellar (2014) and Tenet (2020)—always seems to come up short at the Oscars. He's also never been nominated for Best Adapted Screenplay. The only recognition he's received for writing has been original (thanks to the scripts for Memento in 2000 and Inception in 2010).
Though, it's not like past wins give anyone an advantage with present nominations, unless you're Woody Allen. So in all likelihood, the race to the finish will be long. Daunting. Full of twists and turns. But I'd say the runners have already gathered at the starting line, prepared for the gun to go off. Eric Roth is there, and when the race is over, win or lose, the history books will be waiting at the finish.
---
The beginning of a beautiful friendship
Stay up-to-date with all things All The Right Movies by signing up for our e-newsletter.